Support Welcome Home Heroes
The Traveling Tribute and the efforts of the Welcome Home Heroes Foundation are only possible with your support.  Thank you for your support!
We first introduced and dedicated the Traveling Tribute panels during the height of Operation Enduring Freedom and Operation Iraqi freedom. These panels bear the names of over 6,000 brave Soldiers, Sailors, Airmen & Marines, that have laid down their lives, since that tragic day in our history.
"Not Forgotten" is an annual event that takes place every Memorial Day Weekend in Manteca, California. The purpose of the event is to honor all who have served our country in the military, to remember our fallen heroes and their families, to raise awareness in our community and remind our citizens that freedom is not free.
Support for the Foundation has been provided in many forms.  Super Bike Planet has been a sponsor of our efforts and has been a great supporter.  Every contribution made to the Foundation helps us serve and support one more Veteran.
Please contact Vince Nastro at 209-986-9300.
Welcome Home Heroes Foundation (WHH)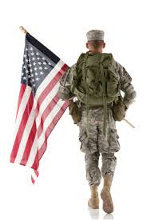 WHH is a benevolent nonprofit organization based in San Joaquin County. Welcome Home Heroes Foundation is a homegrown, grass roots 501 (3) (C) organization made up of Gold Star & Blue Star Families as well as local veterans. We are all volunteers and 100% of all our funds (no salaries, etc.) go to support U.S. veterans and their families. We work directly with the Veterans Administration staff located at the Palo Alto and Livermore facilities in California, as well as the U.S. Military. We have been addressing the needs of OIF and OEF veterans by helping to bridge the gap between the time the veteran is evaluated by the VA and compensated by DOD.